Community Workshop: Fiji Masi Cloth Flowers
When:
Saturday, June 26, 5–6 p.m. ET
Accessibility:
Real-time captioning available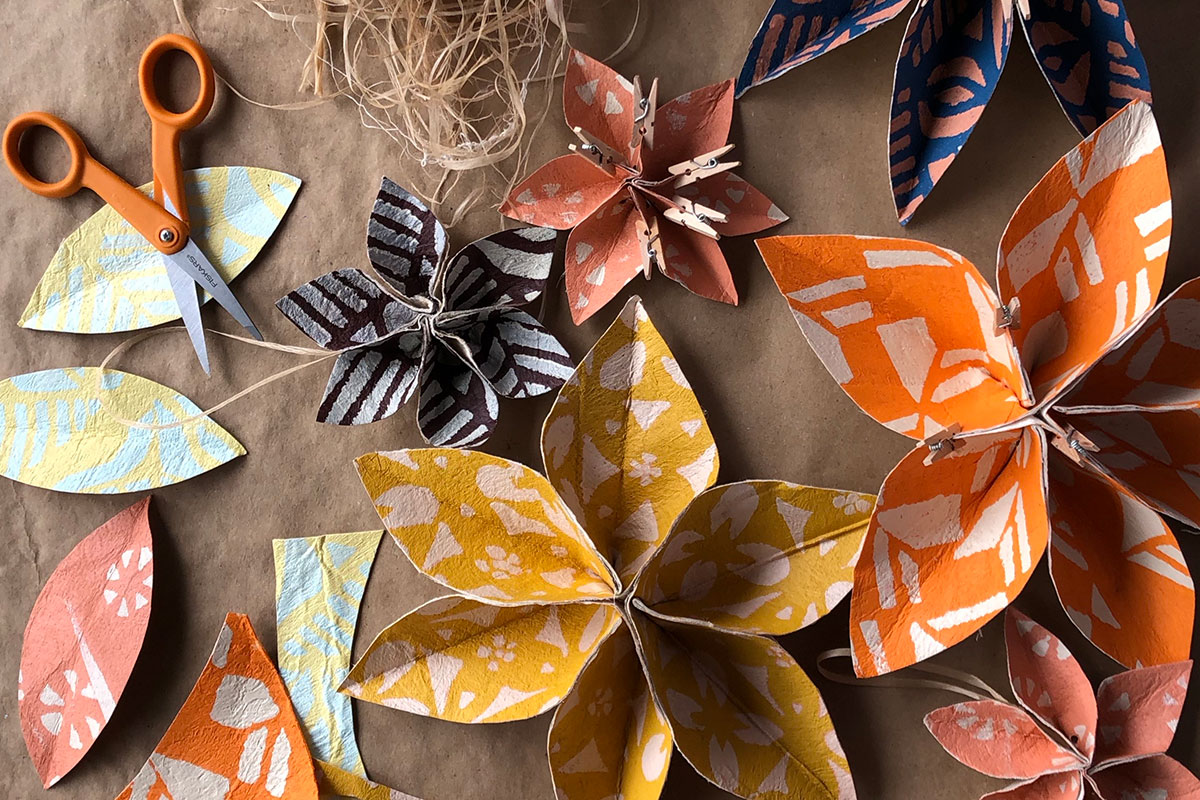 Since time immemorial, communities throughout Oceania have produced cloth from the bark of the paper mulberry tree. Strips of bark are dried, soaked, pounded flat, and then bound into sturdy—though not waterproof—sheets that are painted, stamped, or dyed. Once used as everyday clothing, this barkcloth is now used primarily in craft, fine art, and formal dress. Its name varies by island; in Fiji, it is known as masi.
In this workshop, guests will learn the art of using masi to create traditional Fijian bua flowers. Live from Fiji, Kalesi Buka will guide us through the process of using a pattern to construct your flowers while teaching us more about its use in the culture. By the end of the workshop, attendees will have created two decorative masi flowers to adorn your home—and a memento of Fiji and the Pacific Islands.
Registration for this workshop is full.
Accessibility
Live real-time captioning (CART) will be provided. American Sign Language interpretation can be provided by request. You will be able to indicate your request when you register on Eventbrite.
About the Artisan
Kalesi Buka is a masi flower artist from Viti Levu, Fiji. Her work is deeply influenced by her beautiful natural surroundings, often referred to as "heaven on earth." She works with Rise Beyond the Reef, an organization that strives to create a better, more sustainable world for women and children by promoting artistic expression and craft revitalization in the South Pacific.